June 24 - 28
The 57th
Annual Lompoc Valley
Flower
Festival
The Lompoc Valley
Flower
Festival
is held on the last full weekend in June.
It begins on the Wednesday before that weekend and goes through Sunday.
(Lompoc is approximately 20 minutes from Buellton)
Lompoc is the home of the Vandenberg Air Force Missile Base. Tours are available.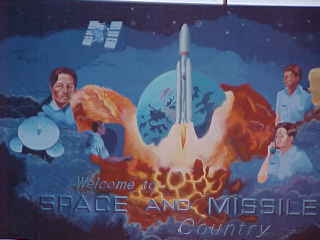 The hidden treasure of the Pacific Coast Highway
City of Murals in the Valley of the Flowers
(click above for 5 page sample)
Climate: most temperate climate on Earth
Lompoc Valley Chamber of Commerce: 805-736-4567


Please mention you found them from www.solvangca.com. Thank you.
Things to do and see: Visit La Purisima State Historical Park (805-733-3713)
Visit Antique Shop:
Capricorn Antiques & Collectables - 115 W. Ocean Ave. 740-0388. Email
Ride through hundreds of acres of fragrant colorful flower fields
Tour the City's Mural Walk (41 murals) and it's free - great!
Walk miles of unspoiled undeveloped beach
Jalama Beach Park: wind surfing beach
Tour Vandenberg Air Force Base.
Golf courses in the area 2 public and 1 private VAFB
Endeavor Space Camp
Lompoc Museum houses Chumash Indian artifacts
City indoor pool
Hancock College (new site)
Annual Events:
Information call: (800)240-0999 or 805-736-4567
April: Spring Arts Festival, Tours of Commercial Green Houses
June: Marathon & Half-marathon, Annual Flower Festival, Annual Alpha Club Flower show
July: Piper Cub Fly-In, Space Week, Valley Annual Dog Show
September: Pioneer Reunion
October: Golf Championships, La Purisima Mission Candlelight Tours,
Harvest Arts Festival, Mural-In-A-Day
Business Listings
Government
Federal

Vandenberg Air Force Base
Valley Wineries Tour of the Valley Recipe Events
Passport (Gateway Magazine) Article

---
Copyright © 1998 1999, 2000, 2001 - 2009SOLVANGCA.COM. All Rights Reserved.
All text, graphics, HTML and contents of this website are protected by US and International copyright laws. ejr1/01