This is the melon patch - look at all those blooms. The honey bees were going from one bloom to the other and as soon as I got the camera focused they were gone - so couldn't show you the little bees that are all over - remember in his article he talked about the wooden hives that he has put up - here is what they look like.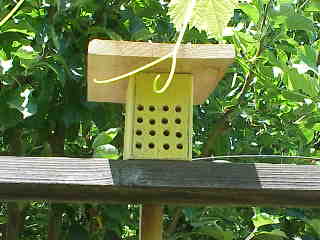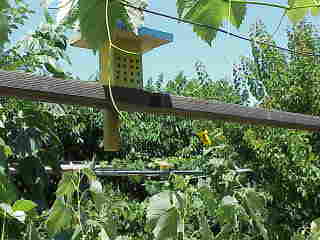 If you notice he has one on the row behind and one the camera didn't show to the left on the row behind - looks like a triangle. We saw many bees working and they didn't bother us in the least.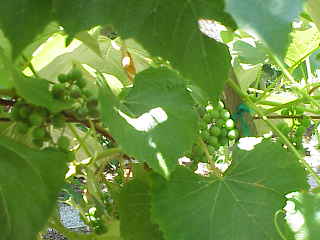 As I left the garden on this photo shoot I noticed the grapes are coming right along. We in Buellton and the valley pay attention to grapes as it is wine that is produced here. Los Alamos has just put in hundreds of acres and they are beautiful to see as you drive through the country side. It is only 15 minutes from Buellton and 20 minutes from Solvang. Great Side Trip.