Solvang
Index All Ed Articles (Site Map)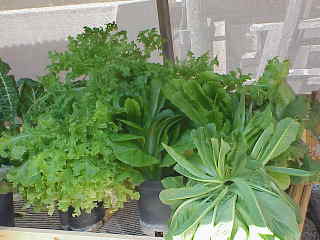 These are the seedlings that you saw a few weeks ago in the nursery box. Notice they are in gallon pots and thriving - good eating.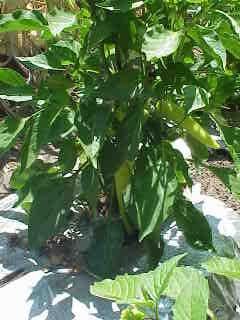 The long yellow peppers are coming right along - Ed didn't tell me if they were hot or not and I didn't touch them to find out.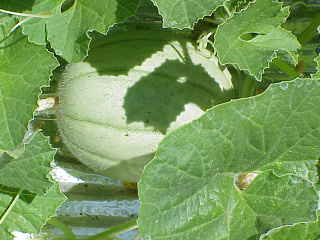 Found this melon and will keep my eye on it. The following photo shows the patch that it is in.