Storks nesting on the roof tops all through the town is a welcome sight.
Hans Christen Andersen, the famous Danish writer was known for his fairy tales. Solvang keeps the fairy tales alive as they believe the storks bring good luck.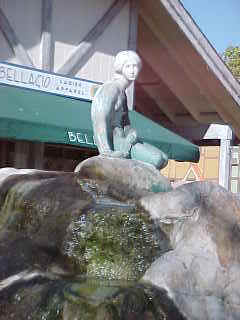 The little mermaid water fountain.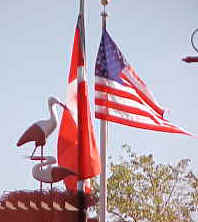 Storks enjoying the flags while in their nest.