Details are very important to Solvang's architecture board. One of the roofs is a thatched roof and the only one that is on a commercial building in the United States. The owner of the building brought craftsmen from Denmark to do the roof. It was so expensive that only the front side of the building has the 15" thick roof.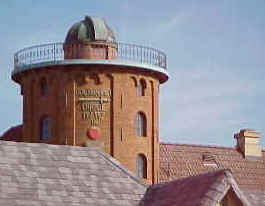 Another unusual roof line - The writing is in Danish.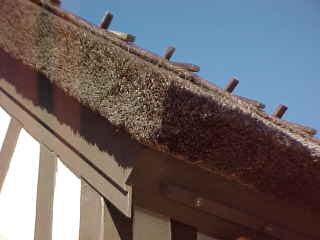 Thatched roof showing thickness. (Small reeds, each the size of a drinking straw although longer, are woven tightly together to make the density of the roof. ) Construction of the roof was by craftsmen hired from Denmark for the project. To my knowledge no one in the United States has a business of making thatched roofs.