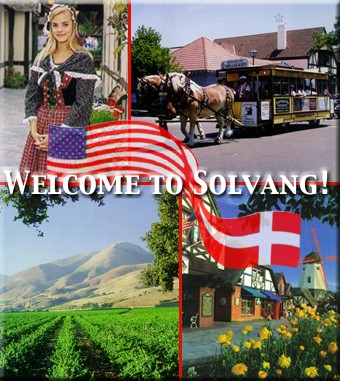 The Young Lady is our Danish Maid for the Year.
The Horse drawn Trolley is a familiar sight and rides are fun and informative.
The crops of the valley are many with the rolling hills in the background.
Check out Lompoc's City of Murals along with the time of the year as they are big on growing fields of flowers for seeds that you purchase in the store for your flowers, it is a big industry.
Our Danish Architecture is all around. Some people say we are more Danish than Denmark.
We have several windmills in town (someone once said 7 of them - I haven't counted so don't quote us on it.).
See how many you can find on your next visit?
Our thanks to Kronborg Inn for the use of the photo.